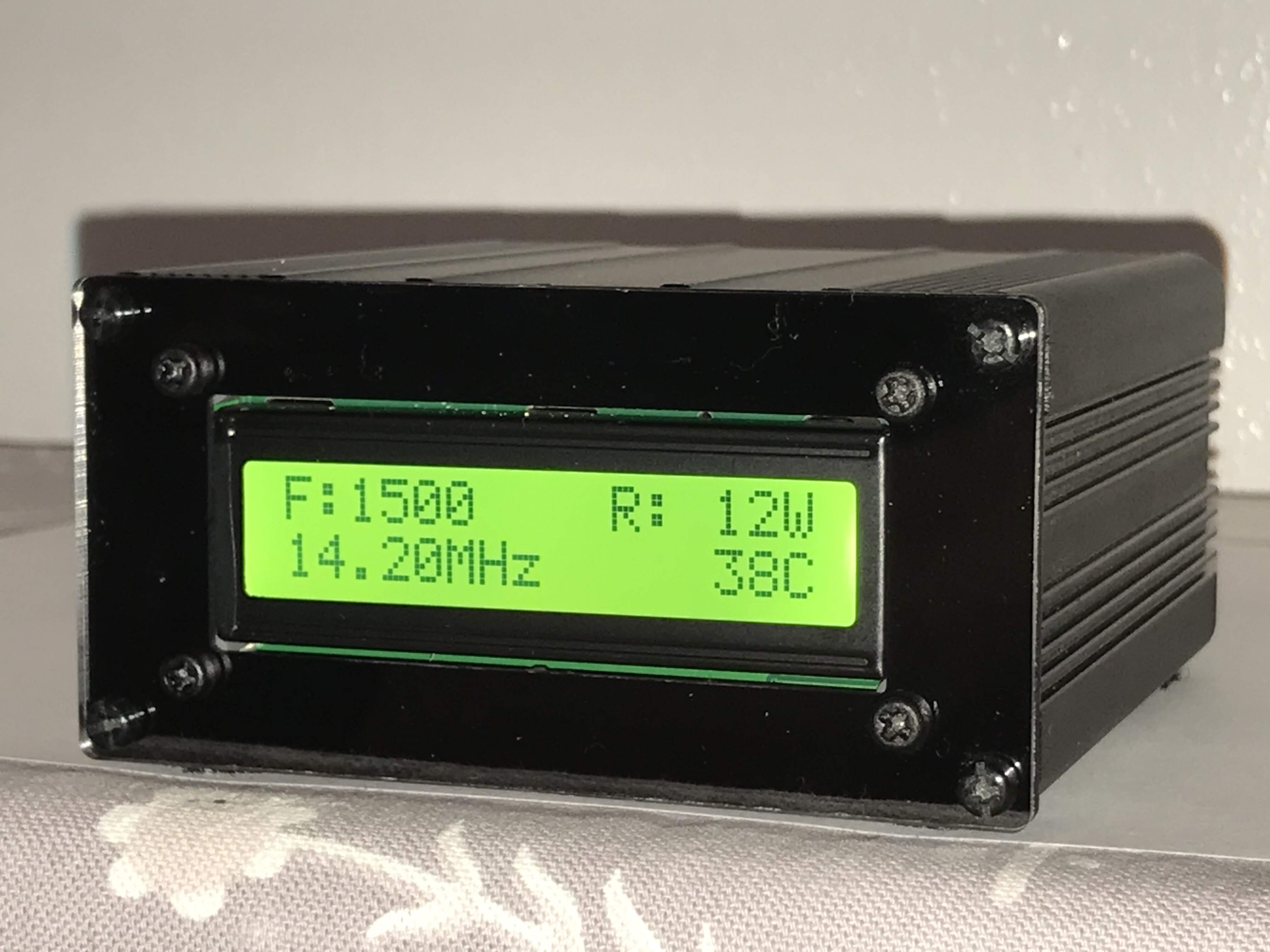 Digital Display Unit for Elecraft's KPA1500 Amplifier
$119.99
Displays the same display as is on the KPA1500 Amplifier
BACK ORDERED UNTIL JUNE 10TH

Change the display on the KPA1500 and the DDU changes
Display Unit can be located at a more visible location
Up to the RS232 limit from KPA1500 unit
Easy to read 2 line display
No USB or serial cable to computer
No com port in Windows to manage
No computer needed
Simply connect the SUPPLIED dc power cable (with inline on/off switch) from the DDU to power supply and SUPPLIED XCVR SERIAL data jumper cable to the KPA1500 from the DDU
Retains all functions of the KPA1500 front panel
All displayed info obtained directly from the KPA1500

Only 4" x 4" x 2"
KPA1500 Digital Display Unit(DDU) Installation Instructions:

1. Turn power off to your Elecraft KPA1500.
2. Connect the power cable from DDU to your power supply. (14.5V max) A 6 foot power cable is supplied with the DDU. If you need it also connect the inline on/off switch.
3. Using the supplied 3 foot 3.5 data cable, connect the 3.5mm stereo ends into the 3.5mm jack on the DDU and to the XCVR SERIAL jack on the KPA1500. You can add a high quality stereo jumper cable to relocate the DDU to a better viewing location.
4. Turn power on to your Elecraft KPA1500.
5. Power on the 12 volt source to the DDU.
6. With the KPA1500 operating, the DDU will display the same info as is seen on the KP1500 front panel display.
7. You can change what is displayed on the front panel of the KPA1500 and the DDU will update to the current display shown.
You can locate the DDU any distance from the KPA1500 as the RS232 signal will allow. This can be over 100ft with a good quality cable.
NOTE: The center pin is positive on the DDU power jack. The striped wire is also positive on the power cable. You may need to enable TECH MODE, then enable the XCVR SERIAL PORT. Changing it from ICOM to SERIAL. The XCVR SERIAL port baud rate must be set to 38400.
You can not use the XCVR SERIAL HOST jack for both the DDU and Icom CI-V port.


Note:
Please note that my DDU uses the XCVR SERIAL port when in use